Barrier Gate MX 50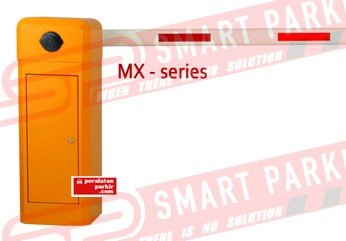 Application: parking lots, toll gates, goods yards, railway crossings, commercial premises, apartment block access
Features:
1, Arms can be chosen from 3 meters to 6 meters, and beam falling time is also arranged from 1.8 second to 6 seconds. In the price list three types can be found, namely quick one, medium speed one and slow one.
2, Clutch key can be used to open the clutch when electricity is cut off.
3, The barrier can be both right-fixed and left-fixed.
4, By-security, the barrier will automatically go back when meet obstacles during the process of lifting and falling, infrared photocell is optional for you.
5, All the process is soft without any noise and shaking.
6, Loop detector connection and IC system connection are reserved for the other functions.
7, Green light and red light are used here for indication the position of the beam.
1) Machine core working temperature: -40 - +75°C 
2) Electric working temperature: -20 - +75°C
3) Power supply: 220V ±10%, 50Hz/60Hz / 110V ±10%, 50Hz/60Hz
5) Relative humidity: ≤90% 
6) Beam lifting and falling time: 1.8s, 3s, 6s